You can save up to 50% when you book tee times through Golfsavers
Click here to see list of Chiang Mai Green Fees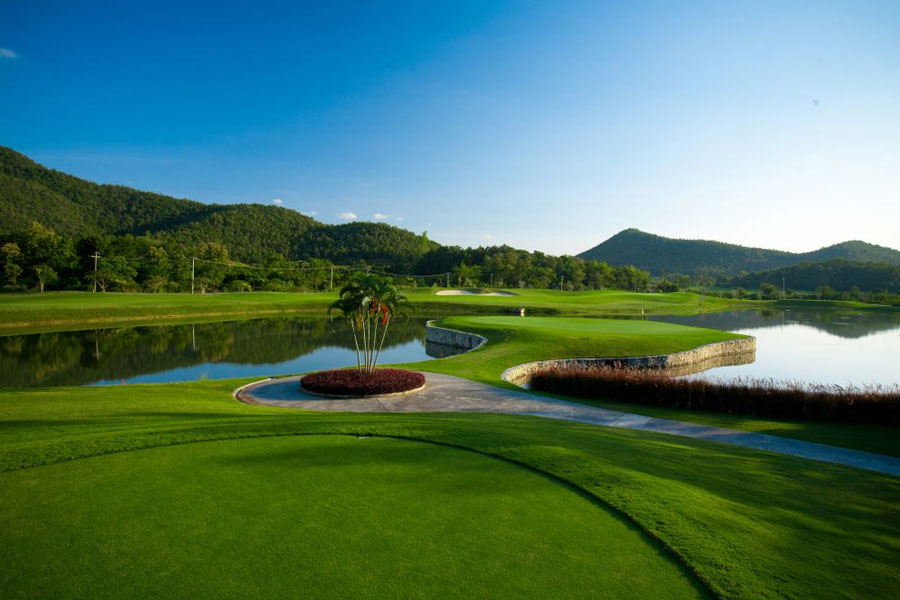 Chiang Mai is a great destination for a golf holiday in northern Thailand. Not only is it a great city and location to visit in its own right, the selection of golf courses within the region is tremendous.
Many people choose to base themselves in the city because many of the golf courses are under 30 minutes away. Those which are a little further out are all within an hour and it easy to see why golfers love this part of the world.
Depending on which time of year you decide to travel, Chiang Mai tee times are an important factor to keep in mind. The busiest time of year for playing golf in Chiang Mai is between October and March. This is the best time of year in terms of the weather and therefore more people tend to visit. This means the best Chiang Mai tee times are in demand and thus the prices are at their highest.
Chiang Mai tee times at the best courses, such as Chiang Mai Highlands Golf Club and Alpine Golf Club are very popular in the dry season. Leaving it to the last minute to book a tee time at these golf courses, or any in Chiang Mai during the high season is a mistake. You are advised to book Chiang Mai tee times in advance and a good way to do that is via a golf package.
Booking a Chiang Mai golf package will ensure you get to play the golf courses you want, at a time which is suitable for you.
Thankfully, you are not restricted to playing golf in the high season and you can visit Chiang Mai at any time of year to enjoy a round of golf. You will have an increased chance of rain if you visit anywhere between May and September, with the latter months seeing the most rainfall. However, Chiang Mai tee times at the top golf courses will be easier to book at that time of year.
That doesn't mean you should not book tee times in advance when possible. This will save disappointment if you cannot get the course you would like to play at the time you want.
There is also the option of visiting Chiang Mai during the Chiang Mai Golf Festival. This usually takes place between May and June every year with the various golf courses in the region coming together to offer cheaper fees. This can be a good time to book Chiang Mai tee times but don't forget it could be busy as many people are looking to take advantage of the special offers.