Company Information
The domain name "golfchiangmai.com" was recently acquired by Golfsavers and is a website which is dedicated to bringing you the best of golf in Chiang Mai. We have no connection with the previous owners of this site.
At Golfsavers, our aim is to change the way in which golf is booked in Asia; it's fast, simple and secure through our easy-to-use website and you'll always see the exact prices at the time you book. You can even view our site on the go from your mobile device. Book and confirm your tee times in just a few clicks, knowing you're in safe hands with a company that is proudly a member of IAGTO (International Association of Golf Tour Operators) – we're serious about the service we provide, offering you peace of mind when you book your next golf holiday with Golfsavers.
Golfsavers is owned by Golfsavers Co., Limited. Our registered offices is located at:
55/1 Bandon-Cherngtalay Road,
Cherngtalay Subdistrict,
Thalang District,
Phuket 83110
Tel: 088-867-2867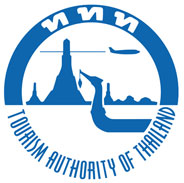 Why Book With Us?
Golfsavers.com was formed by experienced professionals with years of experience in selling golf holidays with a vision of making golf tee time and golf holiday bookings more convenient by using leading-edge online technology to allow golfers to instantly connect to and book their favourite course.
1. User-friendly booking process
Our easy-to-use website has all of the information you need to plan your perfect Golf Holiday in Asia and will always display a range of holidays which are perfectly tailored to your needs. No need to wait for a call-back or email – the price you see is the price you will pay and you can browse, book and pay in minutes.
2. The local experts
The owners and operators of Golfsavers have lived and worked in Asia for many years and have an intimate local knowledge of all of the golfing destinations featured on this website. We specialise in golf holidays and golf tee times in Thailand, Cambodia, Vietnam, Malaysia and Indonesia.
We visit all of the golf courses in this region on a regular basis to ensure that we immediately advise you of any changes to the condition of the courses we feature or anything else which could affect the enjoyment of your Golf holiday.
3. Great value
We have longstanding relationships with all of our chosen travel providers which gives us access to the lowest possible rates and this coupled by the use of our technology which allows us to keep our overheads our extremely low means we can offer unbeatable value for money.
4. Peace of mind
When you book with Golfsavers you know that you are in safe hands through our network of offices throughout Asia. We do not make any charges until we have confirmed and you have accepted the tee times offered so you are always confident of getting exactly what you paid for.
Press Releases
May 29 2014 - Is It Safe To Play Golf In Thailand?
Golfers wondering whether it is still safe to head to Thailand on a golfing holiday following the recent military coup have been advised to pack up their clubs and head for the fairways by a local expert. While the political turmoil has made headlines around the world, golfsavers.com is advising that the fairways are still open, safe and in full swing for any international visitors wishing to practice their strokes in the stunning South East Asian destination.
Golfsavers managing director, David Pettigrew said, "For those of us who live and work in Thailand it has been a total non-event and outside of Bangkok we have not seen any military personnel or evidence of an increased police presence. Even in Bangkok the military takeover has been very low-key and their presence has only been seen near the former demonstration sites which have now been disbanded."
While it is advisable to avoid heavily populated areas such as the capital city of Bangkok, popular golf resorts such as Pattaya, Hua Hin, Chiang Mai and Phuket remain safe and trouble free. Tourism is the backbone of the Thai economy and understandably, Tourism Council of Thailand President, Piyaman Tejapaibul is doing everything he can to maintain the country's enchanting appeal to international visitors. The curfew is gradually being lifted in many popular tourist hotspots across the country and while holidaymakers are still advised to exercise extreme caution, Thailand and its golfing greens are very much open for business.
As well as being safe for tourists, Thailand's weather is now cooling which makes it the ideal time to hit the links. The courses are relatively empty and the green fees exceptionally low - perfect for those wishing to work on their handicaps in private!
With golfsavers.com scheduled to launch its exciting new online golf holiday and tee time booking service this coming July, the time has never been better to start thinking about a golf holiday to the 'Land of Smiles'. The friendly locals, gorgeous scenery and first-rate fairways are guaranteed to make it an unforgettable experience.
May 15 2014 - New Website Launch Set To Revolutionise Golf Holidays
Holiday booking handicaps will soon be a thing of the past with the launch of a new online golf package booking website coming this July. Specialising in an array of Asian destinations, golfsavers.com offers fans of the classic sport an easy way to book bespoke golf holidays with an interactive website and booking system which streamlines browsing and booking exclusively priced golf trips and tee-off vacations throughout Thailand, Malaysia, Vietnam, Cambodia and Indonesia.
The easy to navigate booking system is expected to elate golf aficionados across the globe when it opens for business this summer by offering them online golf holiday bookings with none of the usual complications abounding from booking tee times and making overseas travel arrangements independently of a travel agent. Operating by the company motto of 'save time, save money, save strokes', golfsavers.com is sure to gain rapid popularity amongst Asian golf enthusiasts keen to minimise their expenses, maximise their time on the links and focus on shaving strokes of their handicaps.
Borne from the entrepreneurial ventures of founder David Pettigrew, the site was inspired by his inability to book golf focussed getaways without a huge amount of hassle. Its comprehensive collection of packages eradicates the tedious and multifaceted booking process and instead offers holidaymakers a quick, easy and user friendly interface from which they can pre-plan every aspect of their trip. A best price promise to deliver the best golf deals including all inclusive golf packages also means planning doesn't have to include shopping around – leaving budget free for a new pre-holiday set of clubs or golf bag.
The innovative platform allows users to efficiently search, examine and purchase complete golf trips to an array of beautiful Asian destinations and encompassing accommodation, venues and golfing arrangements. Golfsavers.com is currently partnered with tens of thousands of hotels and venues across Asia which offer clients the very best in oriental hospitality. Having fostered key relationships with both accommodation and golf suppliers in destinations including Malaysia and Cambodia, the company is able to offer premium packages to its customers at highly competitive rates.
This network of established suppliers will only continue to flourish and evolve as golfsavers.com continues to uphold its dedication to delighting its global market of avid golfers, hobbyists and sporting enthusiasts.
The company anticipates rapid growth from the moment the website opens its gates to golf lovers around the world. Plans are already in motion for a 2015 software update which will see the website branch out to a range of new, popular and profitable markets.
David Pettigrew, Managing Director says "In addition to the first version of the golfsavers.com software, the Company is in the process of redeveloping the software, to upgrade the current system in 2015."
Whether fairway seekers are from the UK, Europe, Australia or any other corner of the world, golfsavers.com offers instant access to a range of golfing getaways that are sure to excite even the well-seasoned of golfers.
To find out more about the exciting new website and how golfsavers.com is set to help club swinging enthusiasts tee off in exotic locations across Asia, please visit:www.golfsavers.com.
About golfsavers.com: Founded by golf enthusiast and entrepreneur David Pettigrew in 2014, golfsavers.com is a dynamic website which allows visitors to browse and book an extensive range of golf related holidays and retreats across a range of highly desirable Asian destinations. Encompassing hotels, venues and golfing activities, the site offers golf loving holidaymakers an all-inclusive booking experience that takes the stress out of planning golf related vacations.
Contact: Issued by Dakota Digital. Please direct press queries to Rebecca Appleton. Email rebecca@dakotadigital.co.uk or Tel: 01623 428996.
Golfsavers.com
Affiliate Scheme
If you own a website or FaceBook page and want to earn extra income than why not partner with Golfsavers.com the leaders in online tee times in Asia and contact us about joining our affiliate program.
Why Join?
Earn Money! For directing business our way.
It's Free! No start-up costs or membership fees.
How it Works?
Place one of Golfsavers banner ads or text links on your website.
Earn commission each time your link generates a sale at Golfsavers.
Easy, Profitable, & Unique
Golfsavers will help ensure your traffic converts and you get paid through remarketing ads and email campaigns.
New promotions featured weekly to keep content fresh and enticing
Creative banners, text ads, and logos will be available to get your program running.
Starting commission of 30% of our margin.
You can open an account now by logging onto:
http://golfsavers.postaffiliatepro.com/merchants/login.php#login
Or for further information please contact sales@golfsavers.com
* 30% of our profit